Welcome to
Staunton Military Academy

The first SMA experience for most cadets
Photograph is courtesy Larry Miller, SMA '69
Ghost cadet conjured up by the Webmaster

If you were here in 1906, you're the ghost cadet leaning on the station rail, and your parents probably saw the SMA advertisement below. While the publication in which it appeared is unknown, in the sixties, SMA ads appeared in magazines like The National Geographic.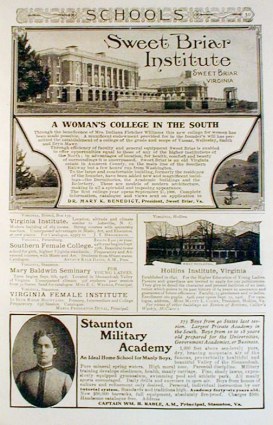 1906 SMA Advertisement
Scan courtesy Lynne Kline, SMA Groupie through '64,
Niece of Col. Edward L. Dodge, SMA Commandant and Headmaster


And one thing led to another, parents seeing the advertisement of the day and then sending for the catalog...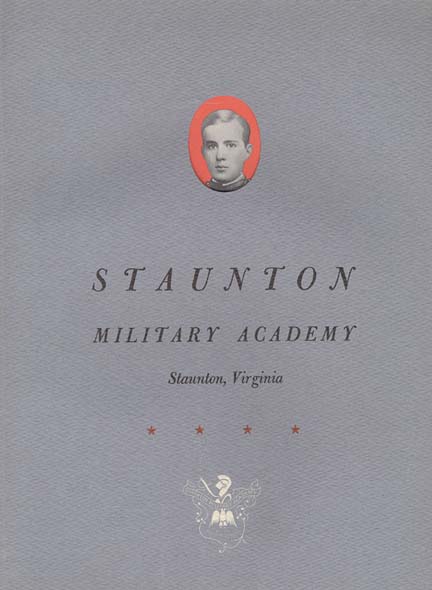 ...this one being the 1960's version, which, regardless of era, sold parents and brought cadets here, to the Staunton Station, where in about another minute you'll be wisked off to The Hill. According to the 1906 ad, it's a 205-foot climb, so grab your duffle bag and hold on. But, if you're in a real hurry and can't wait, you must not be a rat, so just click the home button at the bottom of the page or HERE, and you'll be in your bunk as soon as you get your room assignment.

---




Do you remember passing that sign below? It's the one that
was at the bottom of the road that leads up to Wieland Gate.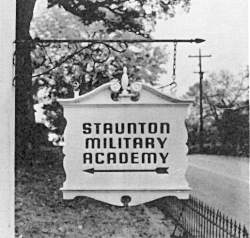 Photograph courtesy Mark Orr, SMA '73

---

Do you remember that kitty cat? The sound, feel, and odor of the rail? Rat apprehension?
This C & O Historical Society site may awaken some of those special SMA memories.